OFB¶
OFB is called output feedback mode, and its feedback content is packet-encrypted content instead of ciphertext.
Encryption¶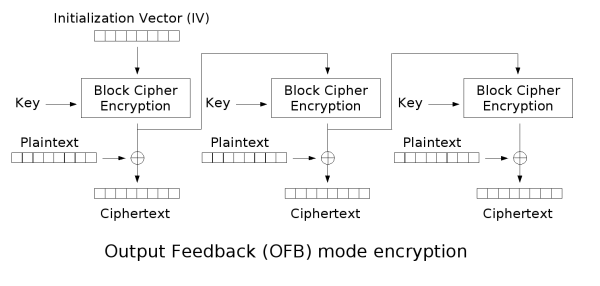 decryption¶
Advantages and disadvantages¶
Advantages¶
Does not have error propagation characteristics.
Disadvantages¶
IV does not require confidentiality, but a different IV must be chosen for each message.
Does not have self-synchronization capability.
Applicable scene¶
Applicable to some scenarios where the plaintext redundancy is relatively large, such as image encryption and voice encryption.
---
本页面的全部内容在 CC BY-NC-SA 4.0 协议之条款下提供,附加条款亦可能应用。
Comments